Star Wars Armorer Mandalorian Y Wing Purge of Mandalore Vintage Kenner Custom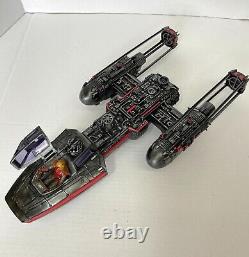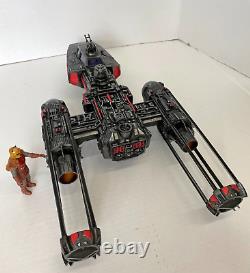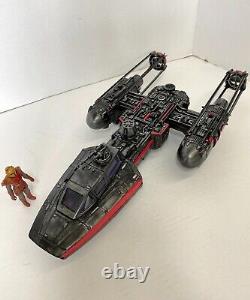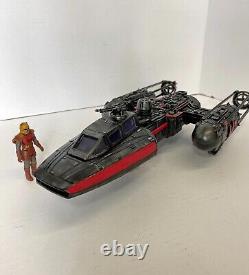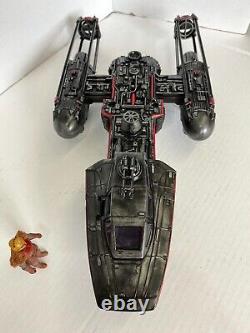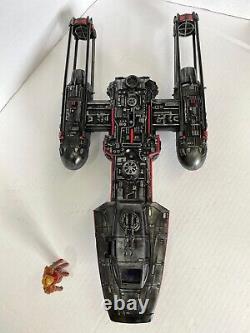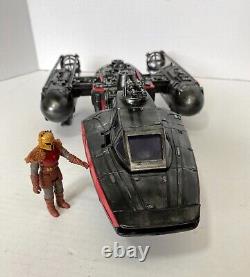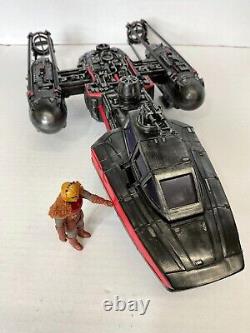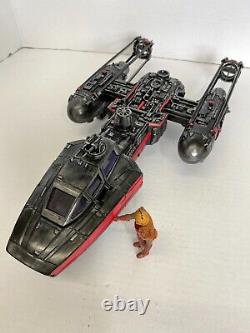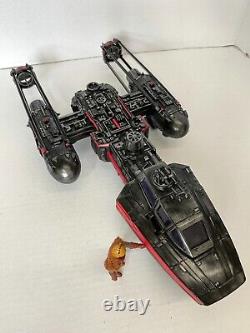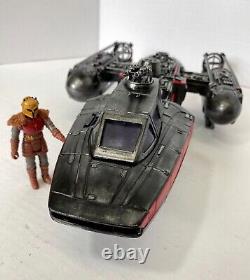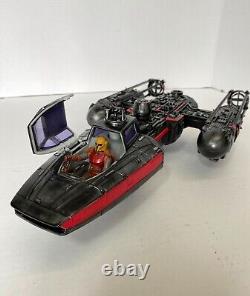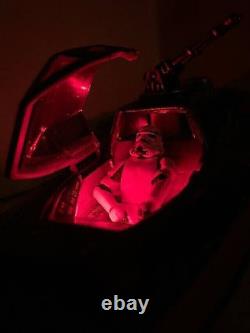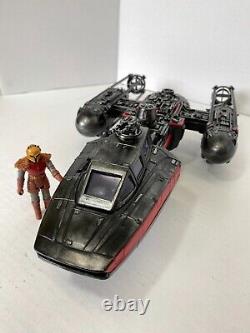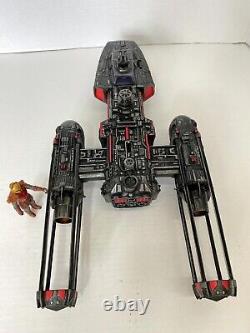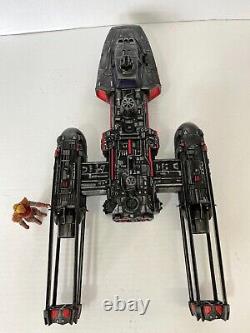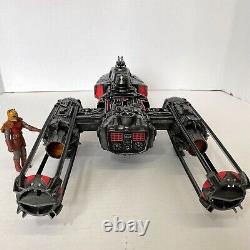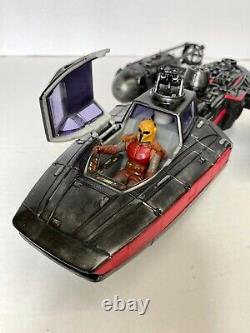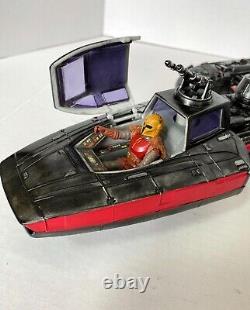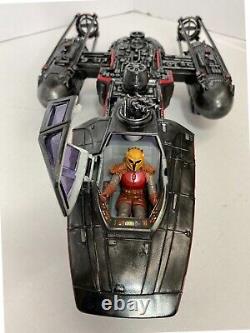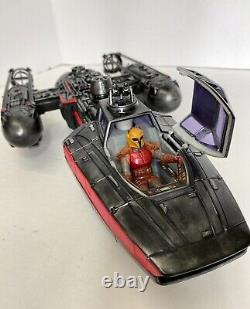 The Armorer utilized a personalized Y-wing aircraft, which was originally operated in. By Mandalorian survivors who remained on Mandalore following the devastating Great Purge of Mandalore. I have always loved the Y-Wing since I first saw them as a kid in the 1980s. So I wanted to recreate this feeling in a unique collectible that people can enjoy.
Add a personal touch to your Star Wars gift with our FREE personalization service. Select from your initials, date of birth, or a symbol representing the Empire, Rebels, or Mandalorians. Make your gift truly one-of-a-kind with a unique and handcrafted touch. This custom Y-Wing is designed to look gritty and industrial, imbued with a cold, military aesthetic.
The result is a vivid and clean starship that's impressively well-detailed and with realistic weathering. From the conductors, to the computers and weapon systems! All totaled, this build took months of planning, drafting and compiling of parts. Your LED kit, consists of over 40 LEDs. With a neatly concealed battery pack, your item comes with realistic battlefield lighting.
At Star Wars Art Design we know how difficult it can be to find that special item. That is why our design team came up with this exclusive collectible for you! Something new and different - something truly unique. With original designs from the world over, there will never be another like yours! Please note that each item is handcrafted exclusively for you and the estimated dispatch time for your item is provided.
Our goal is to create a unique and collectible piece, which typically takes around 2-3 weeks, depending on the piece. We take great care in packing our products to ensure their safe arrival to you. Each item is thoughtfully wrapped with extra cushioning padding in sturdy cardboard boxes made from crush-resistant durable board.
These high-quality boxes are designed to keep your product in pristine condition. Our exceptional service offers a unique opportunity for Star Wars enthusiasts like never before. Dear friend, thank you for your interest and for supporting independent artists. Upgrade your collection, with this Exclusive Collectible............ Our philosophy is not to make reproductions of anything already produced by Kenner.
But to design original, one of a kind pieces that will expand the Star Wars universe. With the highest quality and service possible.
We want to bring back the magic, that we felt as kids, when life was much more simple. Made exclusively in my Cambridge studio. Handmade with a passion for quality, complete your collection with this stunning centrepiece. Get ready to experience the excitement of a distant galaxy with the ultimate collector vehicle.
It captures the authentic features beautifully, allowing you to relive epic battles that determined the fate of Empires. Don't miss out on this opportunity! This Artwork comes with a signed Certificate of Authenticity, certifying its unique and original nature. It was handpainted by Star Wars Art Design.
Enhance your Collection by investing in these distinctive and one-of-a-kind pieces today. Our studio has meticulously handpainted only a limited quantity, ensuring they will maintain their allure and value for years to come. With unrivaled quality and attention to detail, you can invest with complete assurance. The best Star Wars toy in the galaxy! Are you a fan of a New Hope?
The Clone Wars and The Rise of Skywalker? You have found the right place! We cater for the Rebels and The Fallen Order! If you want any Bad Batch Hunter, Tech, Wrecker or Crosshair custom painting schemes, please us know.
Also if you are a fan of the Mandalorian, Ahsoka Tano and Boba Fett Universe, we can customise any piece to fit this world. Everyone has a Star Wars fan in their life. Check out our gift ideas for the devoted fans! We have memorabilia and cool gifts that will appeal to Young Padawans and seasoned Jedi Masters alike. The force is strong with anakin skywalker, luke skywalker, Obi wan kenobi.