Star Wars Cosplay Belt, Jyn Erso Belt Cosplay Prop with Gun Holster and Leg Str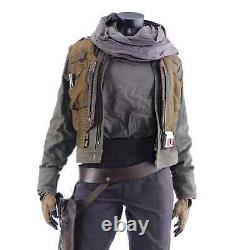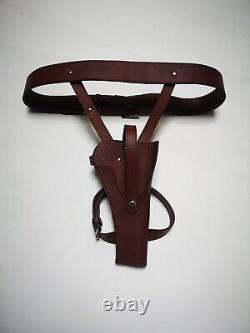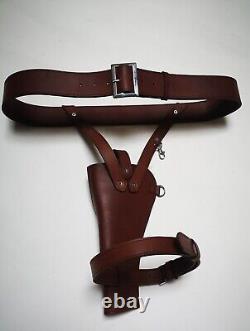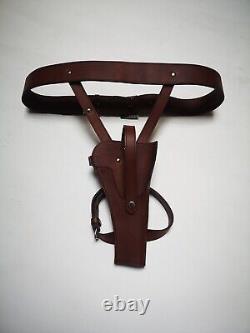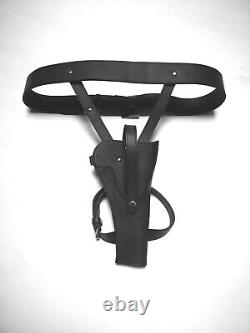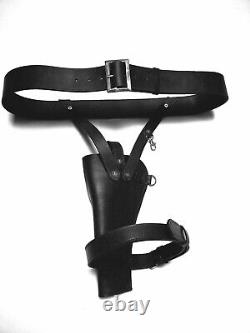 Prepare to embark on thrilling intergalactic adventures with our Star Wars Cosplay Belt, inspired by the iconic Jyn Erso Belt. Meticulously crafted with attention to detail, this belt is the perfect accessory for any dedicated Star Wars enthusiast seeking to channel the spirit of the courageous Rebel Alliance soldier. At the core of this remarkable ensemble is the Cosplay Prop Gun Holster, designed to securely hold your blaster, just like the fearless Jyn Erso. The holster reflects the practicality and resourcefulness of the Rebel Alliance, making it an essential part of your cosplay or Star Wars display.
Complementing the holster is the Leg Strap, adding an extra layer of functionality and style to the belt. Inspired by the adventurous spirit of Jyn Erso, this strap is perfect for carrying additional props or essentials, making it a versatile and indispensable accessory. Designed for comfort and durability, the Star Wars Cosplay Belt ensures a secure fit during any pursuit, be it cosplaying your favorite character, attending conventions, or simply displaying your love for the Star Wars universe. The belt's leather construction adds a touch of rugged elegance, reflecting the battle-worn nature of the Rebel Alliance. Its versatile design and iconic look make it suitable for various Star Wars-themed events and conventions, allowing you to fully embrace the persona of the courageous Jyn Erso.
Unleash the legacy of the Rebel Alliance with our Star Wars Cosplay Belt, and become part of the enduring Star Wars saga. Embrace the spirit of rebellion and adventure, and let this remarkable belt transport you to a galaxy far, far away. Whether you're cosplaying Jyn Erso or simply seeking to showcase your love for the Star Wars universe, this belt is a captivating addition to your collection. Embrace the legacy of this iconic character and immerse yourself in the thrilling world of the Rebel Alliance. Step into the shoes of Jyn Erso and join the ranks of the courageous Rebel Alliance with this extraordinary Star Wars Cosplay Belt.
Let the Force guide you on your daring quests, and may your adventures be filled with excitement and style. #StarWars #JynErso #CosplayBelt #RebelAlliance #CosplayProp #LegendaryCostume.