MAN AT ARMS CUSTOM Motu HE MAN Masters of Universe Origins STAR WARS Darth LUKE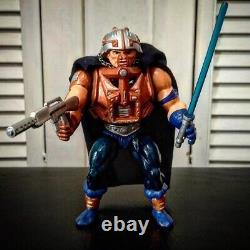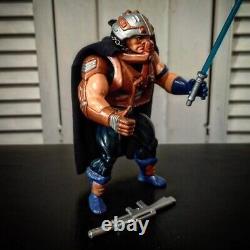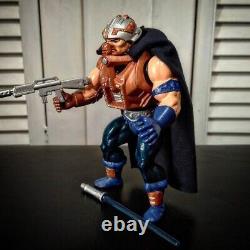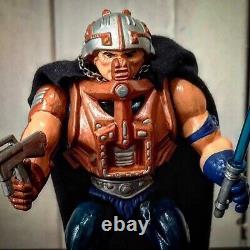 MAN AT ARMS CUSTOM Motu HE MAN Masters of Universe STAR WARS Darth SKYWALKER. Motu World Orders figures are solely created from original vintage toy parts & clays such as Milliput and Greenstuff. There is no laser printing or mass production.
They are truly one of a kind (OOAK). These are one of a kind items that will not be reproduced. A primer is used, then they are painted with professional acrylic paints and finally sealed for protection. The items I create are intended for adult collectors and although they are not meant for play you can rest assured that this is an action figure.
They will fit into your collection perfectly and really compliment your display. RECOMMEND CARE GUIDE & STORAGE. This figure can be handled but remember it is a hand-crafted art piece and may not be as resilient as factory-used molds/paints. Most figures from the factory are cast in the colour you see them presented in with some Deco added. Please bear this in mind to preserve the look of your figure. I recommend when storing this figure you do so seperatly from other Vintage Figures incase of paint chipping and always store the accessories/weapons seperatly (in the plastic bag provided) from the figure as the same rules apply to the accessories/weapons as previously mentioned. Thanks for looking and Good Journey. The castle background is only for display purposes and is NOT included in this sale. The other figures/images are there for comparison only and to illustrate where my inspiration comes from. Occasionally another figure is present in the picture show scale. The other figures are NOT part of the listing. Images form part of the description.
This is wholly dependent on weight and subsequent size of the packed parcel. For every non payer I lose potential custom in the meantime. UK buyers only please unless previously arran.