Star Wars Custom Mandalorian Blaster Pistol made using genuine parts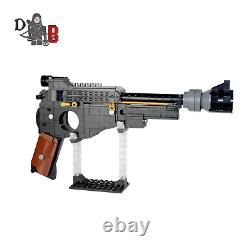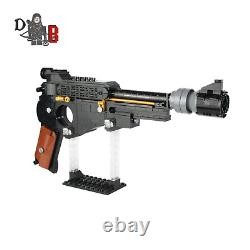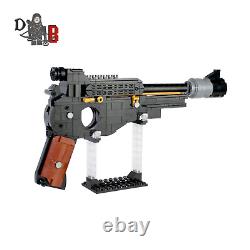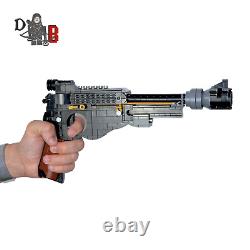 Custom Mandalorian Blaster made using LEGO parts. This listing is for all the parts to build your very own Mandalorian Blaster with stand inspired by Star Wars. This is a 1:1 replica of The Mandalorian's and measures 31cm in length and is 17cm tall on the stand. Has over 420+ pieces and is m ade using genuine LEGO parts only. Check out the video review of another one of my builds, Han Solo's DL-44 with Adam Savage from Tested.
LEGO DL-44 Blaster review video. Check out my range of custom figures here! You can view my other items for sale here! Any questions feel free to message me and I'll be more than happy to help. The LEGO Group does not sponsor, authorise or endorse the modified/customised product(s) shown nor does it accept responsibility in any way, shape or form for any unforeseen and/pr adverse consequences following from such customisation/modification.
Not associated with Lucas film/Star Wars/Disney.