MYC Sculpture Star Wars, Jawa And Gonk, Custom Limited Edition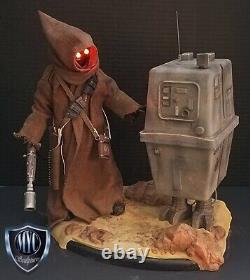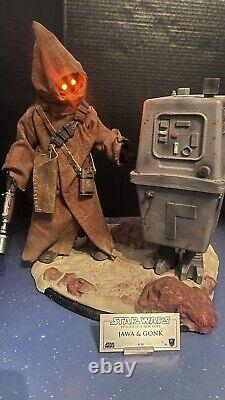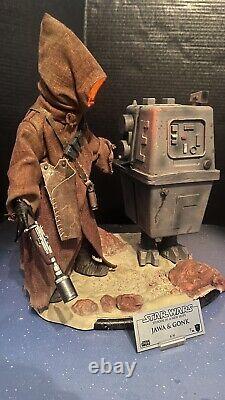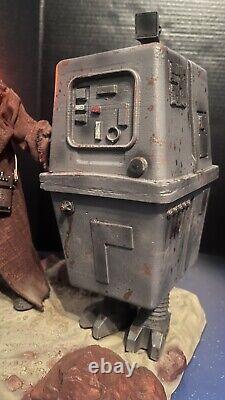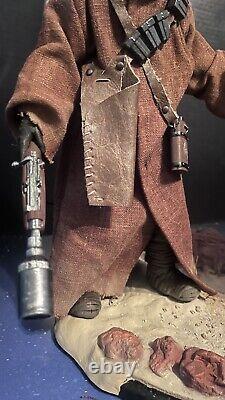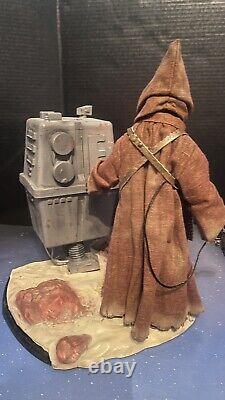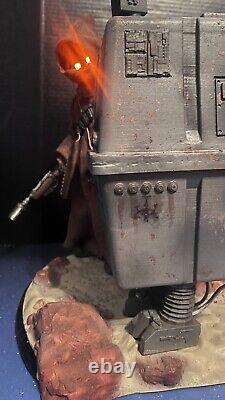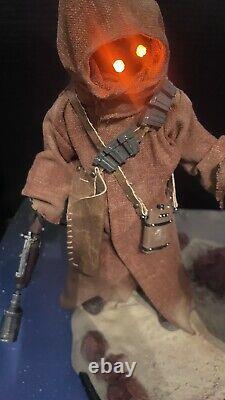 This exclusive MYC sculpture depicts two iconic characters from the Star Wars franchise - Jawas and Gonk. Crafted with attention to detail, this custom sculpture is a must-have for any Star Wars collector.
The intricate design captures the essence of the characters, making them look as if they are about to come to life. The sculpture is perfect for those who love science fiction and horror genres, and it belongs to the collectibles category. This custom sculpture has been created with utmost care and dedication by skilled artists. It is a one-of-a-kind piece that you won't find anywhere else.
Get your hands on this unique MYC sculpture and add a touch of Star Wars to your collection. 14 height, sculpture comes in three main parts: round base platform, Jawa (weapon and left hand are detachable), and Gonk. Together weights about 8.4lbs. Jawa eyes light up with a small switch located on its back, underneath the hooded cloak.
Includes artist signature proof of authenticity card. Message me if you have any other questions. I'm open to offers!